google5993c5666b5daeec.html

old ROTARY Manuals and Others



---


The above sewing machine is a White Rotary Electric Sewing Machine, Series 77. It is a representation of the Rotary style sewing machine popular in the 1940's. One of the more distinguishing features of these models was the friction drive system and the rotary hook as compared to many oscillator type machines. There were many rotary type machines including some more popular names such as White, Domestic, Dressmaster, Kenmore, Free, Free Westinghouse, New Home, Eldredge, National and many others.
Most parts, attachments and manuals are no longer available as after market. The following items are offered as used or refurbished and manuals are reprints.

Often we are ask to put a value on these and other older model sewing machines. Due to many variables in the market place we do not value machines. We suggest visiting several sewing machine stores in your area to see if they have for sale a similar model in similar condition by which you can compare. Also you may check several web sites, ours included, in search of a comparison.

Please find the following manuals available in black and white reprint. The pictures of the machines shown below may also help you in determining your model number. Your model may not be pictured or may not be available, in such case you may choose one that is similar.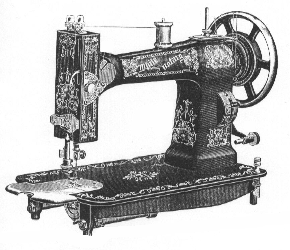 Manual for White Family Rotary FR Series
$19.00
"White Family Rotary" made from the 1890's to the 1920's. Machine has various gold ornamentation. Most commonly available as a treadle, some later models could have been electrified. Manual contains directions for operation, adjustments, oiling, attachments and treadle stand parts list.
ADD BASIC S&H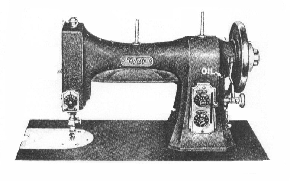 Manual for White 77 Series
$19.00
White rotary electric sewing machine
Black or dark green crinkled finish. Manual contains directions for operation, adjustments, oiling and attachments.
ADD BASIC S&H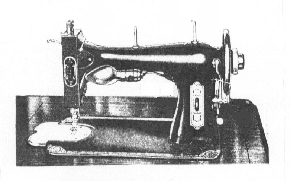 Manual for White #13
$19.00
White rotary electric.
Stream line design. Manual contains directions for operation, adjustments, oiling, attachments and treadle operation.
ADD BASIC S&H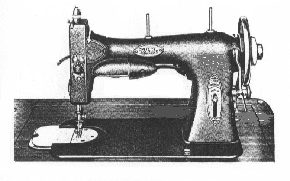 Manual for White #41 and #43 (243)
$19.00
White rotary electric
Stream line design. Manual contains directions for operation, adjustments, oiling, attachments and treadle operation.
ADD BASIC S&H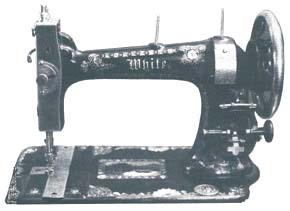 White VS (Vibrating Shuttle) Book 7
$19.00
Fits White vibrating shuttle models manufactured in the late 1800's
Manual shows machine operation and use of the attachments
Uses shuttle #349 (26K550)(Boye #11)
Uses needle 15X1, uses bobbin #321, uses treadle belt #804-M/W, uses presser foot #343, uses holder #342
ADD BASIC S&H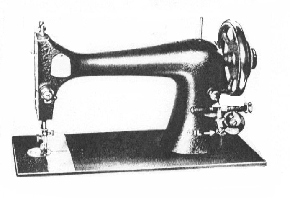 Manual for White Long Shuttle
$19.00
White electric long shuttle, features long shuttle, low vertical feet, friction drive motor. Manual contains directions for operation, adjustments, oiling, attachments and instructions for electric and treadle models.
ADD BASIC S&H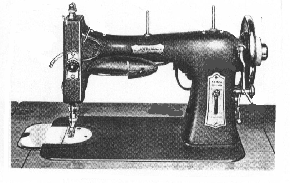 Manual for Domestic Model 151 and 247
$19.00
Domestic rotary electric.
Manual contains directions for operation, adjustments, oiling and attachments.
ADD BASIC S&H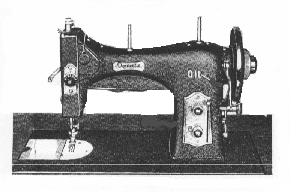 Manual for Domestic #153
$19.00
Domestic rotary electric.
Manual contains directions for operation, adjustments, oiling and attachments.
ADD BASIC S&H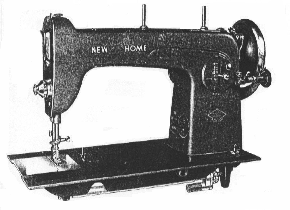 Manual for New Home #NLC-ALC
$19.00
New Home NLC and Free-Westinghouse ALC
Manual contains directions for operation, adjustments, oiling and attachments.
Use bobbin case #3368
Use bobbins #10025
USE needle 206X13
ADD BASIC S&H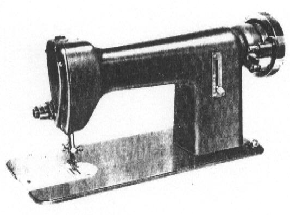 Manual for New Home #1002
$19.00
New Home manual featuring a 15-91 bobbin case, high shank regular foot mount
Note this machine is not a rotary type
Manual contains directions for operation, adjustments, oiling and attachments.
ADD BASIC S&H



Manual for Free-Westinghouse #52F
$19.00
Free-Westinghouse Electric features a long bobbin, friction drive motor with a stretch belt for winding the bobbin,
Manual contains directions for operation, oiling and parts chart.
ADD BASIC S&H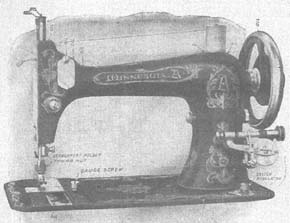 Manual for Minnesota Model "A" (Sears) Long Bobbin
$19.00
Minnesota sewing machine sold through Sears Roebuck and Company featured in the 1908 catalogue. Most likely made by Davis Sewing Machine Co. and National Sewing Machine Co.
This manual is for the Minnesota "A" however it is similar enough to the "B" to be functional.
Both take Boye needles #10 (we do not have) and shuttle/bobbin #9 (we do not have)
ADD BASIC S&H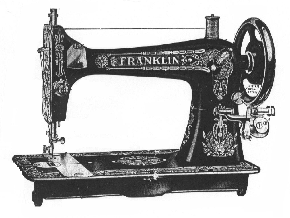 Manual for Franklin
$19.00
Franklin sewing machine sold through Sears Roebuck and Co. Featured in the 1910 catalogue, made by the National Sewing Machine Co.
Machine has various gold ornamentation. Note: This machine is not a rotary. Long bobbin, treadle operated. Manual contains directions for operation, adjustments, oiling and attachments. ADD BASIC S&H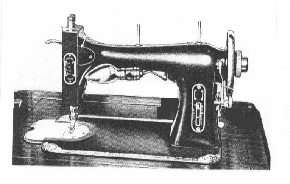 Manual for Kenmore #49-127-131
$19.00
Kenmore Rotary Electric, Franklin 23 Rotary, Dressmaker Rotary
Manual contains directions for operation, adjustments, oiling and attachments.
ADD BASIC S&H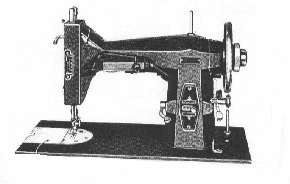 Manual for Kenmore #117.551/552/560/720/812/813
$19.00
Kenmore Deluxe Rotary Electric
For models: 117.551, 117.552, 117.560, 117.720, 117.812, 117.813 and others.
Manual contains directions for operation, adjustments, oiling and attachments.
ADD BASIC S&H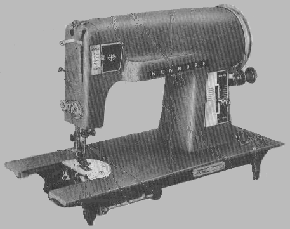 Manual for Kenmore model 117.580 & 117.959
$19.00
Kenmore Rotary Electric
For models: 117.580, 117.959 and others.
Manual contains directions for operation, adjustments, oiling and attachments.
ADD BASIC S&H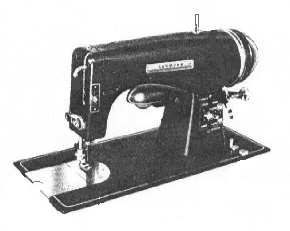 Manual for Kenmore #117.591
$19.00
Kenmore "Imperial Rotary".
Dome shaped stream line design.
Manual contains directions for operation, adjustments, oiling, attachments and parts list.
ADD BASIC S&H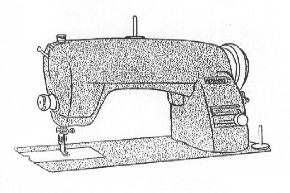 Manual for Kenmore #120.491
$19.00
Kenmore Electric Rotary.
Stream line design.
Manual contains directions for operation, adjustments, oiling, attachments and parts list.
Use bobbin case #3368, bobbins #10025 and needle 206X13
ADD BASIC S&H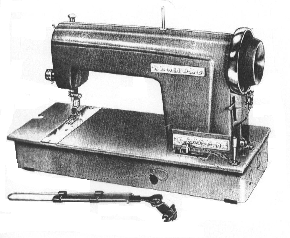 Manual for Kenmore #120.71
$19.00
Kenmore Electric Rotary.
Features knee control, concealed friction drive motor, light weight.
Manual contains directions for operation, adjustments, oiling, attachments and parts list.
Use bobbin case #3368, bobbins #10025 and needle 206X13
ADD BASIC S&H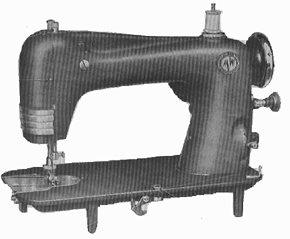 Manual for Montgomery Ward Reversible Rotary
$19.00
Wards supreme reversible rotary sewing machine made by Eldridge
ADD BASIC S&H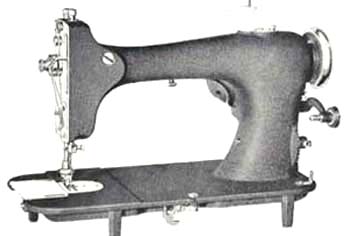 Manual for Eldredge / National / Montgomery Ward Rotary (R40 series)
$19.00
Fits many new style type rotary machines made in the 1930's, 1940's and 1950's. Including but not limited to Eldredge, National NSMCO (National Sewing Machine Company, model RBR), Montgomery Ward, Damascus, International, Continental and others. Please identify your machine with the picture for a match.
Book has 48 pages showing operation, oiling, accessories and parts.
Uses needles 20X1, bobbin case R315 and bobbins R221. Also available for these machines is the new style power cord 18-68A (S-70)(SC-68A) all of which can be found on the rotary parts page.
ADD BASIC S&H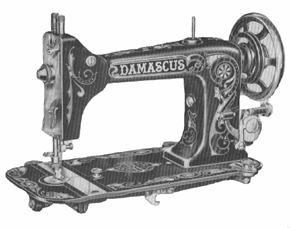 Manual for Ward's Damascus (long bobbin)
$19.00
Damascus sewing machine vibrating shuttle made by Montgomery Ward Company.
ADD BASIC S&H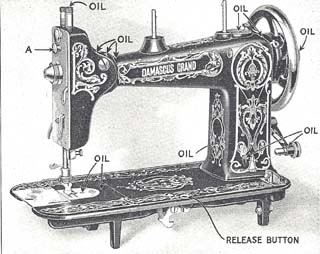 Manual for Ward's Damascus Grand Rotary Shuttle
$19.00
Damascus sewing machine rotary shuttle made by Montgomery Ward Company.
Includes the operation of the machine and it's accesories.
Uses Rotary Bobbin Case #R315 (86-R105) and Rotary Bobbin #R221 (86-R111).
ADD BASIC S&H




Sewing Machine Maintenance Manual (1944)
$16.95
Operators' sewing machine maintenance manual includes information on; cleaning, oiling and adjusting of popular style sewing machines made in the 1900's through 1950's.
This manual also includes important information on the adjustments of the treadle mechanism stand and its bearings for a smooth and long lasting performance.
This manual is not brand specific rather it covers types of sewing machines such as: round bobbins, long bobbins, rotary and treadles. These were the type of machine models made by Singer, Singer "Look-A-Like", treadles, White, Domestic, New Home, Brother, Sears Kenmore, Franklin, Eldridge, Montgomery Ward, Minnesota and many others.
This reprint manual was originally printed in 1943 by the US Department of Agriculture. It is a very useful publication for all desiring to achieve optimum performance from their vintage sewing machine. It contains 24 pages of excellent operator maintenance and other useful information; 23 illustrations, needle chart, problem solving and much more.
Also a great companion used in conjunction with our operators' maintenance kit.
ADD BASIC S&H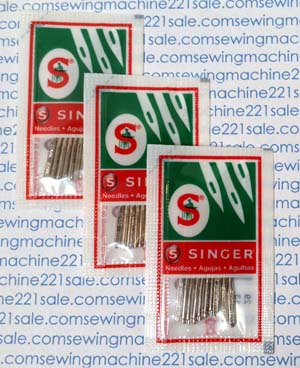 Singer Needles - 3 Pack 11-14-16 "ON SALE NOW"
$11.95
Regular price $14.85
Three packs of needles 10 per pack.
One 10 pack of size 11 for light weight fabrics.
One 10 pack of size 14 for medium weight fabrics.
One 10 pack of size 16 for heavy weight fabrics.
Singer "TOP QUALITY" needles with sharp points for maximum needle power penetration, hardened for durability, polished for smooth operation and less heat build up.
Singer needles for Singer and most other sewing machines.
Packaging may vary depending on present inventory.
ADD BASIS S&H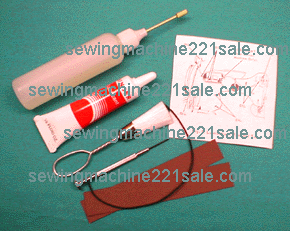 Operator Maintenance Kit
$12.95
*High quality oil in refillable extendable spout. Long neck spout style of oiler #NK2 may vary depending on availability.
*Lubricant for gears
*Lint brush
*Extra fine quality screw driver for tension adjustments
*2 strips of crocus cloth for removing burs on hook, etc.
*6" abrasive cord #52 for removing burs in and around needle plate, etc.
*Oil and lubricant instructions pamphlet for various models
ADD BASIC S&H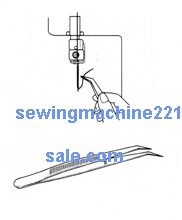 Tweezers #TWE6
$3.95
Top quality tweezers with guide pin
6" long with bent point design.
The best tool in your accessory box. Ideal for threading needles on sewing machines and needles and loopers on sergers. Many other practical sewing uses: removing thread and lint build-up from small areas in the sewing machine, pulling out unwanted stitches, etc.
ADD BASIC S&H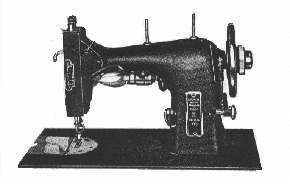 Manual for Kenmore #117.141
$19.00
Kenmore Rotary Electric
Manual contains directions for operation, adjustments, oiling and attachments.
ADD BASIC S&H



Free Motion Guide Grip
$39.95
Fits ALL machines.
No need to place your fabric in a hoop for free-motion sewing. Place on top of fabric for free-motion, quilting, embroidery or monogramming. The friction surface on the underside of the guide grip holds the fabric taut and provides handles for moving the fabric. Set your machine for normal free-motion sewing according to your operators manual.
Note: For free-arm models works best with your sewing machine extension plate attached.
Some fabrics especially light weight fabrics may require a stabilizer. Some projects may require the conventional two piece wood hoop.
NOTE: For additional information click on this link "How to do Free Motion Sewing"
This item is Freight Intensive (F/I), $8.95 is the basic S&H for ALL Freight Intensive (F/I) items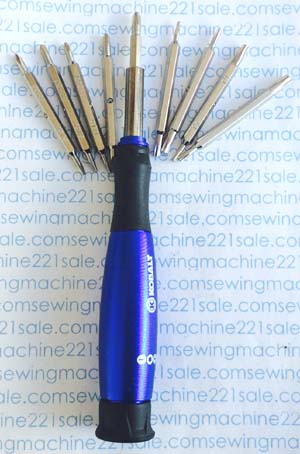 Mini Precision Screwdriver Set (Bin T-4)
$9.95
Small compact set includes compact bit holder or store bits in handle
Set includes: Slotted: 1/8", 3/32", 5/64", 5/64", 1/16"
Phillips: PH000, PH00, PH00, PH0, PH1
Torx star: T4, T5, T6, T7, T8, T9, T10, T15
ADD BASIC S&H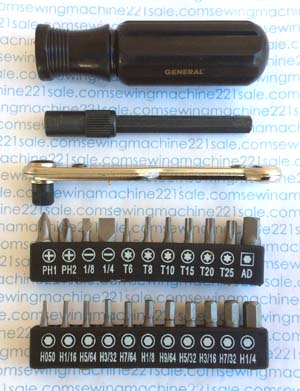 Small Tools, Driver Set with Offset Ratchet (Bin-T-1)
$17.95
Sewing machine and other small appliances require different tools than your car or home
This set is a great place to start
Set contains one each: reversible ratchet handle, spinner screwdriver handle, 3 1/4" extension handle
One each of the following bits
Slotted screwdriver: 1/8", 1/4"
Phillips screwdriver: PH#1, PH#2
Hex: .050", 1/16", 5/64", 3/32", 7/64", 1/8", 9/64", 5/32", 3/16", 7/32", 1/4",
Torx: T6, T8, T10, T15, T20, T25
ADD BASIC S&H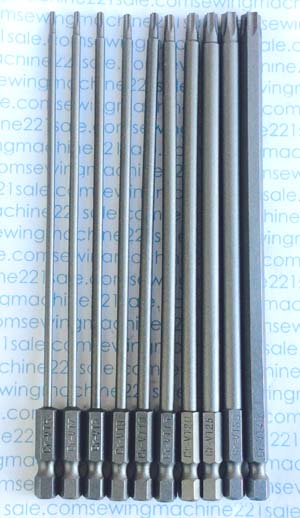 Torx Bit Set 5" Long with Thin Shaft (Bin T-2)
$16.95
Sewing machine and other appliances require a long thin shaft for getting into confined areas
5" long with a standard 1/4" hex shaft
Set includes one each: T6, T7, T8, T9, T10, T15, T25, T30, T40
ADD BASIC S&H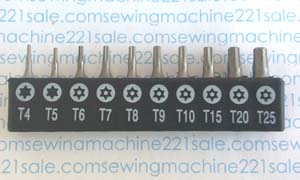 Torx Bit Set Small (Bin T-3)
$13.95
Hard to find Torx bits, standard 1/4" hex shaft
Set includes: T4, T5, T6, T7, T8, T9, T10, T15, T20, T25
ADD BASIC S&H





Email: sewingmachine221sale@pop.bizland.com
This web site is owned and operated by:
Discount Sewing Machine Service ©2000
Site contains material that are trademark TM and servicemark SM.
All material is for personal use only and is not to be mass produced.
Pages constructed and maintained by Kas