google5993c5666b5daeec.html

Singer Extension Tables & Mounting Kits

An extension table is a part that comes with the sewing machine when new. It wraps around the lower portion of the machine for flat bed sewing and can be removed for free arm sewing. In addition it sometimes houses small accessories (which are not included).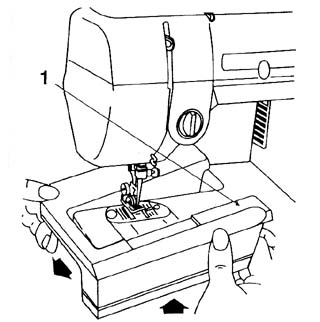 Singer Extension Table #356027-452 (446455-454)(1)
$24.95
Free arm extension table, tab lock-in place deep front.
Please check your manual to help in choosing the plate.
Fits: many models including but not limited to 6122, 6212, 6217, 2300 series, 2500 series, 2440, 3314, 3317, 3343, 4522, 4525, 4530, 4620, 6021 and others.
Note: Not all models are listed please consult your manual for similar drawings.
This item is Freight Intensive (F/I), $8.95 is the basic S&H for ALL Freight Intensive (F/I) items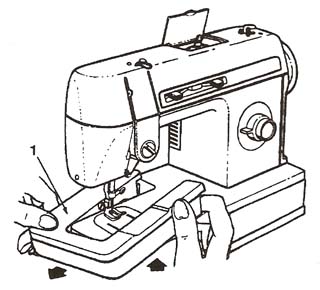 Singer Extension Table #531882-452 (451) (3)****
$0.00
Discontinued... Please see #356027-452 (above) for a replacement.
Free arm extension table, tab lock-in place shallow front.
Please check your manual to help in choosing the plate.
Fits: many models including but not limited to 6122, 6212, 6217, 2300 series, 2500 series, 2440, 3314, 3317, 3343, 4522, 4525, 4530, 4620, 6021 and others.
Note: Not all models are listed please consult your manual for similar drawings.
This item is Freight Intensive (F/I), $8.95 is the basic S&H for ALL Freight Intensive (F/I) items



Singer Extension Table #356989-451
$24.95
Free arm extension table with back storage and tab lock-in place.
Fits many models including but not limited to: 4814, 4817, 4820, 4822, 4824, 4826, 4828, 4830, 5017, 5028, 5040, 5050, 5825, 5830, 5838, 9408, 9420, 9802, 9803, 9805, 9806, 9808, 9810, 9812, 9814, 9816, 9818, 9824, 9828, 9832, 9836, 57825, CM17, CP17, FM17, FM22 , HD105, HD110, SM14 and many others. Please consult your manual for proper identification.
Please check your manual to help in choosing the correct plate.
Does NOT come with accessories.
This item is Freight Intensive (F/I), $8.95 is the basic S&H for ALL Freight Intensive (F/I) items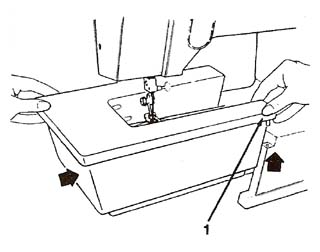 Singer Extension Table #317361-452
$24.95
(317361-451)(313882-451)(317379-900/901 small version no longer available)
Free arm extension table (4 pins)(snow-white), insert small pins into holes at the far right while aligning the pins into the left inside of the plate. This plate is deep on all sides.
Please check your manual to help in choosing the plate.
(317361-451)
Fits: many models including but not limited to: slant needle/presser foot system, 4552, 4562, 4600, 4610, 4613, 4617, 4622, 4623, 4630, 4633, 4637, 5910, 5932, 6230, 6233, 6234, 6235, 6244, 6245, 6267, 6268, 7004, 7005, 7028, 7033, 7035, 7043, 9000, 9005, 9008, 9010, 9018, 9022, 9034, 9044, 9110, 9015, 9018, 9020, 9022, 9027, 9029, 9032, 9113, 9117, 9124, 9130, 9133, 9134, 9137, 9143, 9210, 9217, 9224, 9240, 9323, 9334, 9400, 9408, 9410, 9416, 9420, 9423, 9430, 9432, 9444
Note: Not all models are listed please consult your manual for similar drawings.
Models using 317379-900/901 small version must use this deeper version, the small version is no longer available.
This item is Freight Intensive (F/I), $8.95 is the basic S&H for ALL Freight Intensive (F/I) items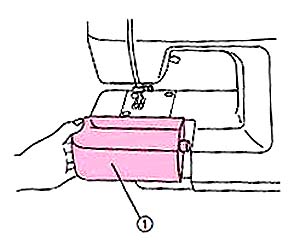 Singer Extension Table and Storage #V880065210 (bin 10-S)
$24.95
Free-arm extension table with built in storage compartment
Fits Singer: 1507, 8280
This item is Freight Intensive (F/I), $8.95 is the basic S&H for ALL Freight Intensive (F/I) items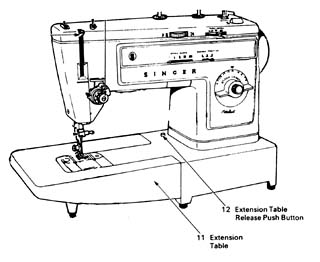 Extension Table for Singer Stylist / Brother Bicor (Bin 12-S)****
$0.00
****SOLD OUT****
Free arm extension table.
Fits: Singer Stylist 500 & 800 series.
This table is no longer available as new, it must be removed from a machine in our inventory.
See below for another choice
This item is Freight Intensive (F/I), $8.95 is the basic S&H for ALL Freight Intensive (F/I) items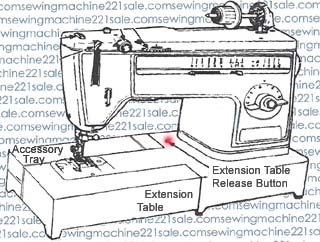 Extension Table with Accessory Tray for Singer / Brother Bicor (Bin13-A with button)****
$0.00
****SOLD OUT****
Free arm extension table with accessory tray
Please examine carefully: there was a transition period some models had a release button and some did not have a release button; this plate is only for the models with a RELEASE BUTTON as viewed
Very limited supply... This table is no longer available as new, it must be removed from a machine in our inventory
8 5/8" long
Extension Table with Accessory Tray for Singer 1022
Brother Bicor 1005
This item is Freight Intensive (F/I), $12.95 is the basic S&H for ALL Freight Intensive (F/I) items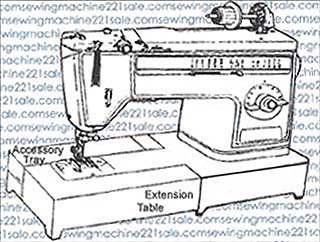 Extension Table with Accessory Tray for Singer / Brother Bicor (Bin13-B without button)
$39.95
Free arm extension table with accessory tray
Please examine carefully: there was a transition period some models had a release button and some did not have a release button; this plate is only for the models with NO RELEASE BUTTON as viewed
Very limited supply... This table is no longer available as new, it must be removed from a machine in our inventory
8 5/8" long
Extension Table with Accessory Tray for Singer 1022
Brother Bicor 1005
This item is Freight Intensive (F/I), $12.95 is the basic S&H for ALL Freight Intensive (F/I) items



Singer Extension Table, Inspiration #360060000 (Bin 14-S)
$24.95
(360060-000)(360108-000)
Fits Singer: 4205, 4206, 4210, 4212, 4220, 4228
Please Note: No accessories are included
This item is Freight Intensive (F/I), $8.95 is the basic S&H for ALL Freight Intensive (F/I) items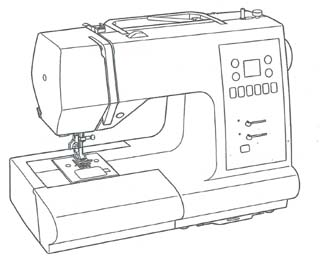 Singer Extension Table #87446 (Bin 15-S)
$24.95
Fits Singer: 7462, 7463, 7464, 7465, 7466, 7467, 7468, 7469, 7469Q, 7470
This item is Freight Intensive (F/I), $8.95 is the basic S&H for ALL Freight Intensive (F/I) items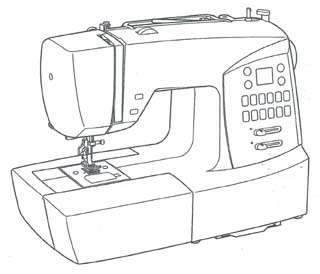 Singer Extension Table 87349 (Bin 16-S)
$24.95
Fits Singer: 7422, 7424, 7426, 7430, 7436 Ingenuity
This item is Freight Intensive (F/I), $8.95 is the basic S&H for ALL Freight Intensive (F/I) items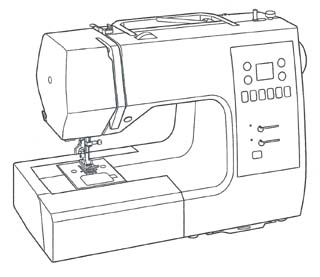 Singer Extension Table #87319 (Bin 17-S)
$24.95
Fits Singer: 7442, 7444, 7445
This item is Freight Intensive (F/I), $8.95 is the basic S&H for ALL Freight Intensive (F/I) items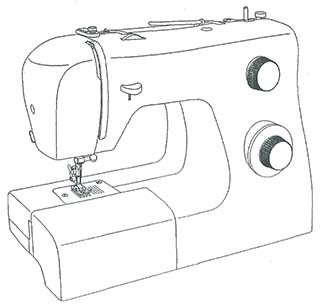 Singer Extension Table #V6E0204210 (Bin 18-S)
$24.95
(V6E0203210)
Fits Singer: 2250, 2259, 2263
This item is Freight Intensive (F/I), $8.95 is the basic S&H for ALL Freight Intensive (F/I) items


Singer Extension Table #V880065210 (Bin 19-S)
$24.95
Fits Singer: 1507, 8280C
This item is Freight Intensive (F/I), $8.95 is the basic S&H for ALL Freight Intensive (F/I) items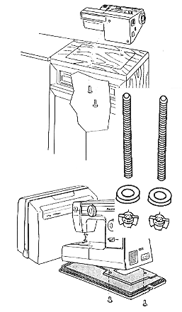 Singer / Kenmore Mounting Kit #969006
$12.95
Fits: Kenmore / New Home 656A
So-Fro 9102, 9106, 9112, 9314, 9315
White 3900, 5800
Singer 5170, 5180
SEE ABOVE: Kenmore Cabinet Mounting Bolt (original) or Kenmore Carrying Case Mounting Bolt (original)
New style mounting kit for mounting a free-arm machine into a free-arm cabinet.
Comes with two each:
Bolts, 2 1/2" long (28 thread count)
Lock nuts
Washers
If you need you can cut to make bolt shorter for some carrying case models
ADD BASIC S&H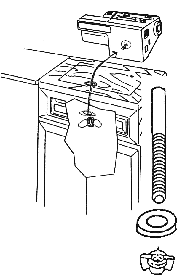 Singer Mounting Kit #413180 (313180)(850 413180)
$8.95
New style mounting kit
Also for Insperation series.
Bolt screw onto the screw that is permanently fixed in the bottom of the machine and extend below machine platform (wood) and secure with washer and wing nut. Tighten firmily with hands only
ADD BASIC S&H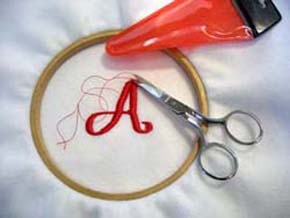 4 Inch Embroidery Scissors
$6.95
4" embroidery scissors
Fine sharp point ideal for close work in small areas
CAUTION: As in most cutting instruments the point and blades are sharp and should be handled ONLY by adults for cutting and craft use.
ADD BASIC S&H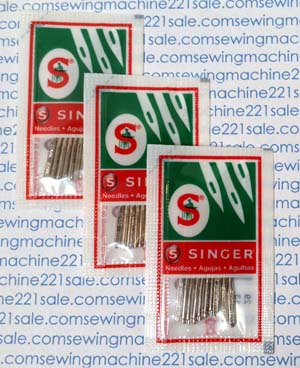 Singer Needles - 3 Pack 11-14-16 "ON SALE NOW"
$11.95
Regular price $14.85
Three packs of needles 10 per pack.
One 10 pack of size 11 for light weight fabrics.
One 10 pack of size 14 for medium weight fabrics.
One 10 pack of size 16 for heavy weight fabrics.
Singer "TOP QUALITY" needles with sharp points for maximum needle power penetration, hardened for durability, polished for smooth operation and less heat build up.
Singer needles for Singer and most other sewing machines.
Packaging may vary depending on present inventory.
ADD BASIS S&H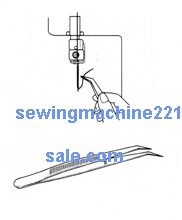 Tweezers #TWE6
$3.95
Top quality tweezers with guide pin
6" long with bent point design.
The best tool in your accessory box. Ideal for threading needles on sewing machines and needles and loopers on sergers. Many other practical sewing uses: removing thread and lint build-up from small areas in the sewing machine, pulling out unwanted stitches, etc.
ADD BASIC S&H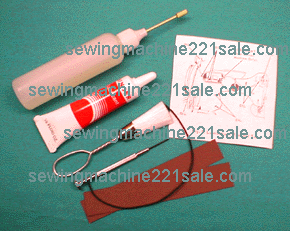 Operator Maintenance Kit
$12.95
*High quality oil in refillable extendable spout. Long neck spout style of oiler #NK2 may vary depending on availability.
*Lubricant for gears
*Lint brush
*Extra fine quality screw driver for tension adjustments
*2 strips of crocus cloth for removing burs on hook, etc.
*6" abrasive cord #52 for removing burs in and around needle plate, etc.
*Oil and lubricant instructions pamphlet for various models
ADD BASIC S&H



Free Motion Guide Grip
$39.95
Fits ALL machines.
No need to place your fabric in a hoop for free-motion sewing. Place on top of fabric for free-motion, quilting, embroidery or monogramming. The friction surface on the underside of the guide grip holds the fabric taut and provides handles for moving the fabric. Set your machine for normal free-motion sewing according to your operators manual.
Note: For free-arm models works best with your sewing machine extension plate attached.
Some fabrics especially light weight fabrics may require a stabilizer. Some projects may require the conventional two piece wood hoop.
NOTE: For additional information click on this link "How to do Free Motion Sewing"
This item is Freight Intensive (F/I), $8.95 is the basic S&H for ALL Freight Intensive (F/I) items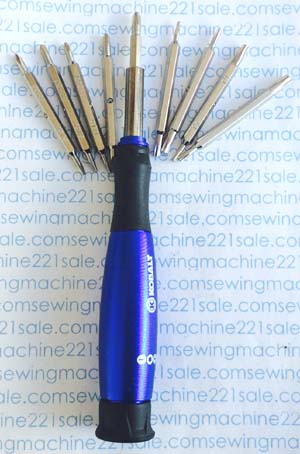 Mini Precision Screwdriver Set (Bin T-4)
$9.95
Small compact set includes compact bit holder or store bits in handle
Set includes: Slotted: 1/8", 3/32", 5/64", 5/64", 1/16"
Phillips: PH000, PH00, PH00, PH0, PH1
Torx star: T4, T5, T6, T7, T8, T9, T10, T15
ADD BASIC S&H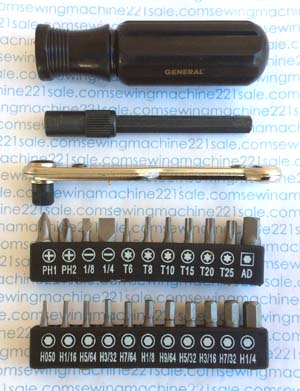 Small Tools, Driver Set with Offset Ratchet (Bin-T-1)
$17.95
Sewing machine and other small appliances require different tools than your car or home
This set is a great place to start
Set contains one each: reversible ratchet handle, spinner screwdriver handle, 3 1/4" extension handle
One each of the following bits
Slotted screwdriver: 1/8", 1/4"
Phillips screwdriver: PH#1, PH#2
Hex: .050", 1/16", 5/64", 3/32", 7/64", 1/8", 9/64", 5/32", 3/16", 7/32", 1/4",
Torx: T6, T8, T10, T15, T20, T25
ADD BASIC S&H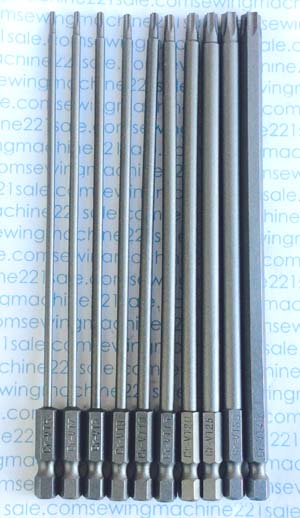 Torx Bit Set 5" Long with Thin Shaft (Bin T-2)
$16.95
Sewing machine and other appliances require a long thin shaft for getting into confined areas
5" long with a standard 1/4" hex shaft
Set includes one each: T6, T7, T8, T9, T10, T15, T25, T30, T40
ADD BASIC S&H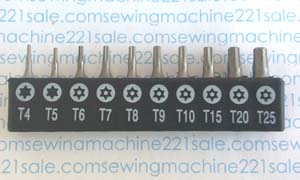 Torx Bit Set Small (Bin T-3)
$13.95
Hard to find Torx bits, standard 1/4" hex shaft
Set includes: T4, T5, T6, T7, T8, T9, T10, T15, T20, T25
ADD BASIC S&H





Email: sewingmachine221sale@pop.bizland.com
This web site is owned and operated by:
Discount Sewing Machine Service ©2000
Site contains material that are trademark TM and servicemark SM.
All material is for personal use only and is not to be mass produced.
Pages constructed and maintained by Kas