google5993c5666b5daeec.html

Kenmore Bobbins &
Bobbin Cases




HOW DO I DETERMINE MY KENMORE MODEL NUMBER ???
There is a motor number on the motor which is a four diget number,
THIS IS NOT THE SEWING MACHINES MODEL NUMBER.
The model number will start with 117.-----, 148.-----, 158.-----, 385--------.



Oscillator Bobbin Case


NOTE: On multiple parts order pay freight for only one item. ADD BASIC S&H of $3.95
Parts order over $45.00 FREE freight. Excluding Freight Intensive (F/I) Items.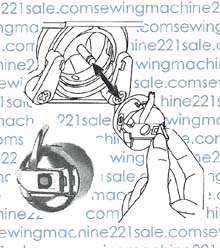 Kenmore Bobbin Case #JO1313Z (JO1313ZW)
$14.95
Oscillator Bobbin Case
Use 15 class bobbins: Metal #2518 or plastic bobbin #2518-P below.
(128582001)(128582023)(128582053)(128582083)(152)(170341)(174771)(176772)(176786)(177487)(200909107)(301515201)(39571008)(402784)(403195)(406104)(47910)(49834)(532504209)(549834)(60404)(60415)(647515006)(6510)(6510647515006)(76326)(7736)(81417)(81901)(93-41403-95) (BP7736)(H71185000)(H71186001)(JO1313-S)(JO1313Z3)
Most common oscillating bobbin case. Fits side and front loading, straight stitch and zig-zag sewing machines.

What is an oscillator? Turn the hand wheel toward you several times, if the sewing hook moves back-and-forth, you have an oscillator.
Fits Kenmore (Sears): 117.740, 148.12140, 148.12170, 148.12181, 148.13100, 148.13101, 148.14220, 148.15210, 148.15600, 158.921, 158.10401, 158.13400, 158.13471, 158.16900 which could also use (bobbin case 53334), 158.17741, 158.321, 158.471, 158.14100, 158.14510, 158.15510, 158.1561281, 158.16250, 158.17012, 158.1750, 15817500, 158.17501, 158.17511, 158.17530, 158.17600, 158.18032, 158.19131, 158.19142, 158.19410, 158.19412, 158.480, 158.523, 158.900, 385.10111, 385.11101, 385.11206, 385.11607, 385.11608, 385.11682, 385.12014, 385.12102, 385.12116, 385.12216, 385.12314, 385.12318, 385.12332, 385.12390, 385.12490, 385.12491, 385.12492, 385.12493, 385.12514, 385.12545, 385.12581, 385.12612, 385.12614, 385.12618, 385.12712, 385.12714, 385.12781, 385.12812, 385.12814, 385.12912, 385.12916, 385.12049, 385.15008, 385.152184, 385.15510, 385.15512, 385.15516, 385.15518, 385.11608490, 385 1249180 & 385.1264180
Fits Alphasew: PW200, PW200-ZZ, PW400 & PW400-ZZ
Fits Atlas: FA695
Fits Babylock: B15, B17, BL16, BL18, BL18A - Natalie, B21, BL22, BL200, BL500, BL702, BL713, BL722, BL1000, BL1108, BL1170, BL1400, BL1500, BL1550, BL1556, BL1750, BL2000, BL2160, BL2200, BL2400, BL2500, BL2600, BL2800, BL3500 & BL5500
Fits Belvedere: Featherlite 110 Rocket & SP-82706
Fits Bernette: 410, 420, 430, 440, 715, 730 & 740E
Fits Bernina: 204-213 & 317-380
Fits Brother: 268, 1351, 191, 320, 360, 451, 461, 641, 651 (Charger), 661, 666FB, 681, 741, 751, 761, 1681, 7029, 991, LS-1217, JS-23, LS-1520, LS-2020, LS-2125, LS-2125b, LS-2125i, LS-2129, LS-2130, LS-2150, LS-2160, LS-2220, LS-2720, LS-2725, LS-2820, LS-2825, LS-2920, LX-3125, LX-3125e, PS1200, RS15, RS25, RS35, SL-7, VX1010, VX1020, VX1120, VX1125, VX1140, VX520, VX540, VX560, VX620, VX640, VX660, VX707, VX710, VX757, VX760, VX780, VX800, VX807, VX808, VX809, VX810, VX880, VX890, VX920, VX940, VX950, VX970, VX980, VX1100, VX1200, VX1435, PX100, PX150, PX200, PX300, XL Series, XL1351, XL1561, XL1781, XL4010, XL4020, XL4030, XL4050, XL4060, XL4040, XL2010, XL2015, XL2021, XL2022, XL2025, XL2027, XL2030, XL3010, XL3022, XL3025, XL3027, XL3030, XL3100, XL3200, XL3750, XL5010, XL5200, XL5232, XL5300, XL5340, XL5500, XL5600, XL5700, XL5011, XL5012, XL5020, XL5030, XL5060, XL5070, XL5100, XL5130, XL5021, XL5022, XL5031, XL5032, XL5050, XL711, XL781, XL791, XL851, XR23, XR29, XR31, XR33, XR34, XR35, XR37, XR40, X-5
Fits Dressmaker: 205, 495, 6102FA, 7000FB, S-1000, S-3000 & SWA-2000
Fits Dial Sew: 916FB
Fits Domestic: 1630, 1665
Fits Elna: 110, 120, 130, 140, 149, 150, 200, 220, 225, 230, 240, 250, 255, 255i, 410, 1000 (Sew Fun), 1010, 2002, 2004, 2006, 2100, 2110, 2130, 2300
Fits Euro Pro, Omega, Shark: 384, 420, 801B, 991, 1262, 1262D, 7133, 7142 & 50-1262D
Fits Home Maker: 2345-TW
Fits Good House Keeper : 555
Fits Husqvarna Vikings: E20, S140 & S160
Fits Janome & New Home: 100, 105, 106, 108, 110, 2003P, 300, 3125, 344, 352, 372, 373, 393, 415, 419S, 423S, 436, 444, 446, 4612, 532, 534, 535, 540, 541, 542, 543, 544, 545, 552, 556, 574, 592, 605, 608, 609, 611, 618, 619, 620, 622, 623, 624, 625FA, 626, 628, 632, 640, 641, 642, 655, 656A, 656B, 657, 657A, Jem Gold 660, 670, 672, 692, 792, 808, 844, 900, 910, 920, 980, 990, 1004, 1008, 1014, 1018, 1308, 1312, 1406, 1408, 1410, 1504, 1506, 1508, 1510, 1512, 1518, 1550, 1560, 1570, 1571, 1580, 1585, 1612, 1622, 1714, 1722, 1780, 1803, 1804, 1806, 1810, 1812, 1814, 1816, 1818, 1822, 1918, 2039, 2041, 3125, 3822, 11558, ENX24, Combi, Combi-10, HF107, Schoolmate S-3015, TB-12, 200, 392, 1018S, 1022, 1304, 1306, 1310, 2003, ENX24, COMBI, COMBI-10, J3-18, J3-20, J3-24, NOV3000, NOV4000, RX18s, XL11
Fits Juki: HZL-25Z
Fits JC Penney: 6912, 6923, 1710, 6948A, & 7029
Fits Montgomery Wards: UHT J265C, UHT J240A, UHT J1859 & UHT J1944
Fits Morse: 600, 4300, 4400, Duo-Matic, MZZ, Power Stitch & Zig Zag
Fits Necchi: 108, 520, 522, 523, 524FB, 525FA, 534FA, 534 Supernova Julia, 535FA, 536, 537FA, 537L, 538, 539, 541, 543, 554, 574FB, 575FA, 4795, 3102FA, 3204FB, 3354, 3355, 3537, 4575, 4595, 4795, 6010FB, 6011, 6018, 7020, A709-5, 802, 3101FA, 3102FA, 3204FB, 3205FA 3537, 4575, EX1, Julia, Mira, Supernova, Supernova Ultra Mark 2, BF Nova, BU Nova, European, BU Mira
Fits Nelco: 6102FB, A-3, A-509-3, F-600, JA38, N-250B4, R-400, R-1000, R-2000, R-3000, R-4000, SZA-525, SZA800-L, SZA-820-L2 & ZBB-1
Fits Precision: 901
Fits Pfaff: 139, 204, 205, 206, 207, 208, 209, 210, 211, 268, 269, 301, 521, 541, 721, 741, 1020, 1022, 1030, 1032, 1040, 1042, 4240, 4250, 4260, hobby 1022, hobby 1030, hobby 1032 & hobby 1042
Fits Riccar: 601, 608, 706, 707, 777, 900, 925, 1900, 1925, 2910, 2925, 7500, 469FA, 555FA, 555FB, 555SU, 666SU, 808E, R1100, R1500, R1570, R1570FB, R1800, R1850,R1950, R200, R250, R700, R7620, REC5900, RZ108B & SZ702
Fits Simplicity: S02, S110, S210, SL237, SL415, SL1000, SL1150, SL1170, SL1200, SL1220, SL1250, SL1270, SL1400, SL1500, SL1650, SL2507, SL4700, SL6220, SL8020, SL8130, SL8220, SL9000, SL9130, SL9150, SL9240, SW210, SW2145, SA2200 S07, S110, S210, SA1100, SA1500, SA1600, SA2200 & SW2145
Fits Singer: 15-30, 132, 132Q, 140Q, 227, 228, 237, 239, 1105, 1107, 1116, 1120, 1130,1507, 1525, 1725, 1732, 1748, 2050, 2250, 2259, 2263, 2273, 2300, 3001, 3002, 3003, 3004, 3005, 3011, 3012, 3013, 3014, 3015, 3207, 3214, 3208, 3116, 4001, 4002, 4005, 4006, 4009, 4011, 4012, 4015, 4016, 4019, 4022, 5101, 5102, 5107, 5122, 5123, 5124, 5127, 5522, 5528, 8280, 8770, 30215 & 30518
Fits Tacony: S05, 301Z, 303SS, 504,514, 580, 590, 601, 603, 608,653, 663, 670, 693, 701, 703,752, 753, 762B, 762W, 763, 793FA793, FA524, FA580, FA590,FA602, FA670, FA693 & FA870.
Fits Toyota: 6004
Fits Universal: KNS & UNL-60
Fits Viking: 140, 145 (Meister), 160, 165 (Meister), 207 (Husky Star), 208 (Star), 209 (Star), 210 (Star), 211 (Star), 212 (Star), 213 Star, 214 (Star), 215 (Star), 220 (Star), 230, 350, 400, 1140, 4100, 4300, 4500 & 4700
Fits White: 221N, 263, 2838, 312, 463, 527, 565, 568, 578, 620, 622, 651, 656, 664, 672, 693FA, 764, 769, 804, 816, 844, 944, 955, 960, 970, 976, 999, 1122, 1066, 1079, 1080, 1088, 1099, 1210, 1365, 1405, 1409, 1415, 1418, 1425, 1466, 1477, 1488, 1505, 1510, 1515, 1525, 1563, 1588, 1599, 1632, 1710, 1760, 1766, 1787, 1788, 1805, 1810, 1866, 1927, 1955, 1977, 1999, 2134, 2200, 2360, 2932, 3355, 4040, 301, 305, 310, 323, 346, 500, 510, 530, 1407, 1410, 1411,1620, 1630, 1665, 1730, 1888, 1911, 1919, 1975, 3955, 4000, 4041, 4042, 4050, 4060, 4400, 5000, 4075
Use bobbin 2518
ADD BASIC S&H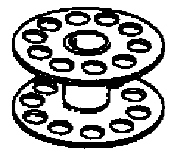 Kenmore Metal Bobbin #2518 (6862)(6864) (J01322)
$3.95
Metal 15 class bobbin
$3.95 for a pack of 10
ADD BASIC S&H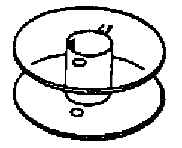 Kenmore Plastic Bobbin #2518-P
$3.95
(102869107)(102261103)(6868)(6870)
Plastic 15 class bobbin
$3.95 for a pack of 10
ADD BASIC S&H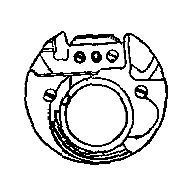 Kenmore Bobbin Case #53334 (48900)(46629)
$37.95
Fit models: 158.16800, 158.16801, 158.16820, 158.16900 (note some of these models take Kenmore Bobbin Case #JO1313Z) , 158.17800, 158.17810, 158.17820, 158.17821, 158.17850, 158.17851, 158.17910, 158.17911, 158.18800, 158.19802
With instructions.
ADD BASIC S&H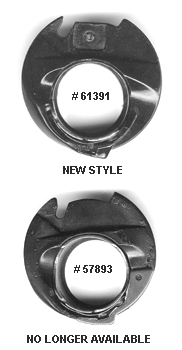 Kenmore Bobbin Case #61391 (57893)(60826)
$29.95
Fits models:
158.1765, 158.1787, 158.1789, 158.785, 158.787,
158.1784080, 158.1784180,
158.1784181, 158.1784182, 158.1784183,
158.1784184, 158.1786080, 158.1786181, 158.1789181, 158.1789280, 158.1792181, 158.1792183
There was a transition period for some of these models, some may use Kenmore Bobbin Case #50825 (56851)(60494) that has the metal position bracket on the bobbin case.
ADD BASIC S&H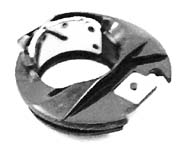 Kenmore Bobbin Case #50825 (56851)(60494)
$29.95
Has metal position bracket on the bobbin case.
Fits models: 158.1783080, 158.1792080, 158.1792082, 158.1792280, 158.179280
ADD BASIC S&H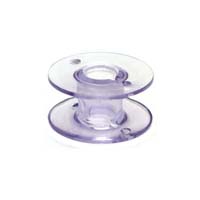 Drop-in Bobbin (top loading) #102261103 (102869107) (SA156)
$4.95
(102261103/000)(102869107)(XA5539-051/151)(X52800050)(X528000-150)(81348)
$4.95 for a pack of 10
Fits many new style "drop-in bobbin" machines.
Kenmore 385 models Janome made: 2049LX, 12049, 4052LX200
Brother CS100, CS6000, CS6000B, CS8000, CS8060, CS8150, CS8200, NV400D, NV500D, NX200, NX400, NX600, SE227D, SE270D, XL6452, XL6562, XL6252, XR40, XR46 and XR52C.
New Home Memory Craft (Janome) 2015, 2018, 3000, 3023, 4000, 4018, 4023, 4123, 5024, 5500, 6000, 7000, 7500, 8000, 9000, S650, S750, SX2122 and others.
Viking Huskystar 207/215, 219/224, E10, E20, C10, C20, Emerald series: 116, 118, 122, 183
Necchi 3620, Elna 3000 series.
ADD BASIC S&H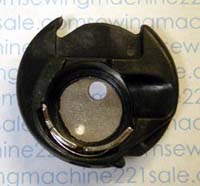 Kenmore / Janome / New Home / Viking Bobbin Case #627569106 (627569003)
$24.95
(29)(627569101)(627569209)(627569405)(627769014)(shuttle body unit)(bobbin holder)
Uses bobbin SA156 (above).
Kenmore made by Janome: 385.4052LX200
Drop-in bobbin, 6mm width
Fits Kenmore: 385.16221300, 385.16231300, 385.16520000, 385.16530000, 385.17124790, 385.17324990, 385.17724490, 385.18630890, 385.1884180, 385.19000, 385.19000690, 385.19365990 and other new style Kenmores with drop-in bobbin and 6mm width.
Singer from Sears 384 series, 384.18024000.
Janome (NewHome): 18W LE, 2014, 2015, 2018, 2022, 2030, 2030DC, 2040, 2100, 2160QDC, 2400, 3018, 3022, 3123, 4018ME, 4045LX, 4045NX, 4052, 4119 (QUILTER'S DELIGHT), 4123, 4618, 4618LE, 4623, 4623LE, 4800QC, 5000, 5024, 5124 Decor Excel Pro, 521, 525S, 6019QC, 6125QC, 6147, 6260QC, 627, 653, 659, 662 Jem Silver, 665 Jem Gold 3, 7061NX, 706NX, 712T, 7318 Magnolia, 7325 Magnolia, 7330 Magnolia, 7360 Magnolia, 8077, 8080, 808, 808A, 8100, AQS2009, CE2200, CM2200, Combi DX, Combi-DX502, DC2007LE, DC2010, DC2011, DC2012, DC2013, DC2014, DC3018, DC3050, DC4030P, DC4030PR, DC5100, DE5018, DE5024, DE5124, Decor Excel 5018, DS3500, DX2015, DX2022, DX2030, Gem Gold 660, HD3000, HF3000, HF4045LX, HF5024, HF8077, HT2008, Jem Gold, JEM GOLD 2/661, Jem Gold III, Jem Gold Plus, JNH1860, JP720, JP760, JW7630, MC200E, MC2160QDC, MC2400, MC3000, MC3500, MC4000, MC4018, MC4023, MC4400, MC4800, MC5000, MC5500, MC5700, MC6000, ML3023, MO200, MS3015, MS5027PR, MW3018, MX3123, MyExcel 23L, MyStyle 100, Mystyle100, NH2014LE, NH40, NH60, S2015, S-650, S750, S-750, Schoolmate S-3015, Schoolmate S7330, SD2014, Sew Precise, Sewist 500, Sewist 509, Sewist 625E, Sewist500, SL2022, SM5030C, SS2015, SW2018E, SX2122, TB30, XL601
Elna 3000 series, 3003, 3005, 3007
Viking: E10, Emerald 116, 224 Huskystar
Necchi Omeiga, 6015, 6030
Euro-pro 9125
ADD BASIC S&H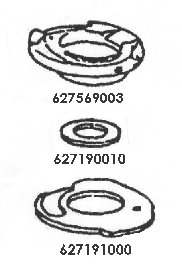 Kenmore Race Magnet ONLY #627190010 (627190009)
$8.95
Magnet ONLY
Outside diameter 21mm.
Round ring magnet for bobbin case #627569003 series.
ADD BASIC S&H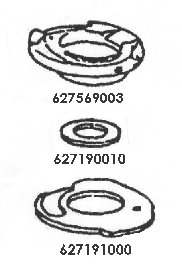 Kenmore Hook Race Bottom Plate/ Shuttle Base Plate #627191000
$6.95
Bottom plate which screws onto sewing hook for bobbin case #62756900 series
ADD BASIC S&H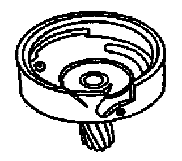 Kenmore Drop-In Sewing Hook #650623008
$47.95
Sewing hook for drop-in machines
ADD BASIC S&H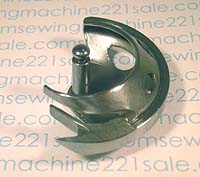 Sewing Shuttle (Hook) #2515ZST
$15.95
(47) (28775)(74097)(532096007)(128581053)
Sewing hook for all oscillators
ADD BASIC S&H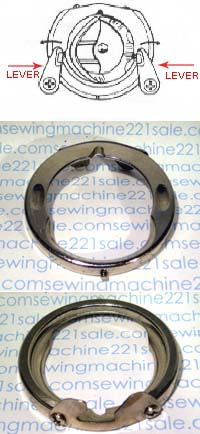 Shuttle Race Cover #48697 (317742)(XA1317051)(KM64743)
$39.95
Very Limited Supply
Shuttle race cover ONLY with race cap #1903
Fits many front loading zig-zag models.
Singer (FW mini 322/324), Brother, White (734), Kenmore, Jaguar
Please consult your manual for the correct shuttle race cover.
Grooved notch for lever latch, pin on bottom.
Use bobbin case JO1313Z
Use shuttle, hook 2515ZST
ADD BASIC S&H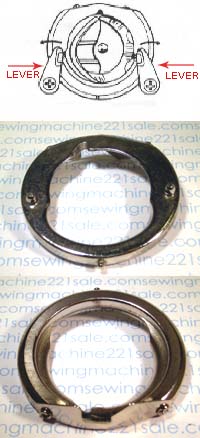 Shuttle Race Cover #JO1306 (Z5A-04)
$28.95
(170554)(553168006)(214320)(33682B)(8531)(28957)(56481)(Z5A-04)
Shuttle race cover with race cap #Z17A for zig-zag machines.
Fits many 15 class front and side loading zig-zag models.
Please consult your manual for the correct shuttle race cover.
Pin notch for lever latch.
Use bobbin case JO1313Z
Use shuttle, hook 2515ZST
ADD BASIC S&H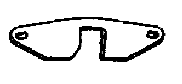 Shuttle Race Cap #Z17A
$3.95
For all oscillators
Fits shuttle race cover #JO1306 for zig-zag machines.
ADD BASIC S&H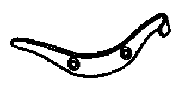 Shuttle Driver Spring #670286007 (37777)(64654)
$3.95
Shuttle driver spring
ADD BASIC S&H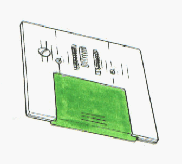 Bobbin Cover (Slide) Plate #652009008 (KM)
$8.95
Fits Kenmore 385.1684180, 385.1764180, 385.17724490, 385.1778180, 385.17824090, 385.1782480, 385.1884180, 385.1960180 for top loading bobbins.
For needle plate #652602007.
Transparent slide plate (green color for identification only.
ADD BASIC S&H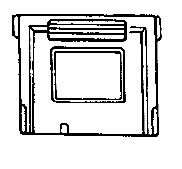 Bobbin Cover (Slide) Plate #822804006 (822004006 )(KM)
$8.95
Fits many Kenmore 385 series top load, 385.1788180
New Home: SD2014, SS2015, SW2018E, SL2022, SX2122, Combi-DX, MC5500, MC6000 and others
ADD BASIC S&H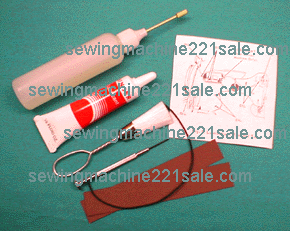 Operator Maintenance Kit
$12.95
*High quality oil in refillable extendable spout. Long neck spout style of oiler #NK2 may vary depending on availability.
*Lubricant for gears
*Lint brush
*Extra fine quality screw driver for tension adjustments
*2 strips of crocus cloth for removing burs on hook, etc.
*6" abrasive cord #52 for removing burs in and around needle plate, etc.
*Oil and lubricant instructions pamphlet for various models
ADD BASIC S&H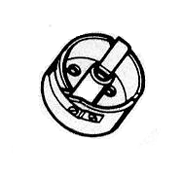 Kenmore Bobbin Case #63963 (50474)****
$0.00
Obsolite/No Longer Available
Top loading bobbin case (sets at a forward slant)
Fits: 158.1255180, 158.1262182, 158.1110180, 158.1450280, 158.1450180, 158.1457180, 158.1457280, 158.1450181
ADD BASIC S&H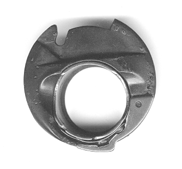 Kenmore Bobbin Case #57893
$0.00
Bobbin Case NO LONGER AVAILABLE
Fits: Fits models: 158.1784080, 158.1783080, 158.1784180, 158.1784383, 158.1786080, 158.1792181
See replacement bobbin case #61391 (above)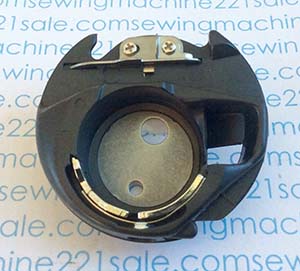 Janome / New Home Bobbin Case #825517006
$59.95
(395721-095)(825517017)
Fits Janome / New Home: MC7000, MC7500, MC8000
Elna: 9006
ADD BASIC S&H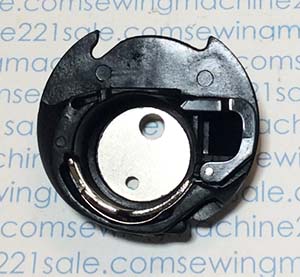 Janome / New Home Bobbin Case #832517008
$29.95
(832517204)(395719-84)
Fits Janome / New Home Memory Kraft MC10000, MC10001, MC9000, MC9500, MC9700, Skyline S5
Elna: CE20
ADD BASIC S&H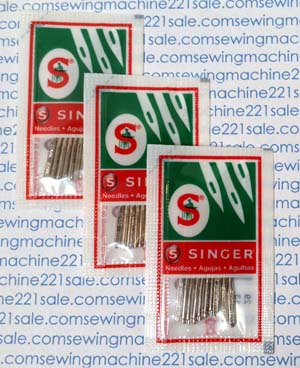 Singer Needles - 3 Pack 11-14-16 "ON SALE NOW"
$11.95
Regular price $14.85
Three packs of needles 10 per pack.
One 10 pack of size 11 for light weight fabrics.
One 10 pack of size 14 for medium weight fabrics.
One 10 pack of size 16 for heavy weight fabrics.
Singer "TOP QUALITY" needles with sharp points for maximum needle power penetration, hardened for durability, polished for smooth operation and less heat build up.
Singer needles for Singer and most other sewing machines.
Packaging may vary depending on present inventory.
ADD BASIS S&H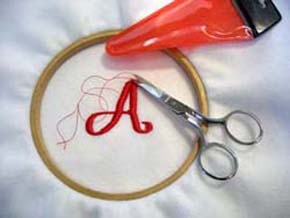 4 Inch Embroidery Scissors
$6.95
4" embroidery scissors
Fine sharp point ideal for close work in small areas
CAUTION: As in most cutting instruments the point and blades are sharp and should be handled ONLY by adults for cutting and craft use.
ADD BASIC S&H



Free Motion Guide Grip
$39.95
Fits ALL machines.
No need to place your fabric in a hoop for free-motion sewing. Place on top of fabric for free-motion, quilting, embroidery or monogramming. The friction surface on the underside of the guide grip holds the fabric taut and provides handles for moving the fabric. Set your machine for normal free-motion sewing according to your operators manual.
Note: For free-arm models works best with your sewing machine extension plate attached.
Some fabrics especially light weight fabrics may require a stabilizer. Some projects may require the conventional two piece wood hoop.
NOTE: For additional information click on this link "How to do Free Motion Sewing"
This item is Freight Intensive (F/I), $8.95 is the basic S&H for ALL Freight Intensive (F/I) items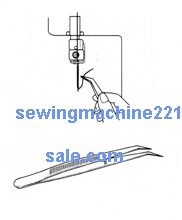 Tweezers #TWE6
$3.95
Top quality tweezers with guide pin
6" long with bent point design.
The best tool in your accessory box. Ideal for threading needles on sewing machines and needles and loopers on sergers. Many other practical sewing uses: removing thread and lint build-up from small areas in the sewing machine, pulling out unwanted stitches, etc.
ADD BASIC S&H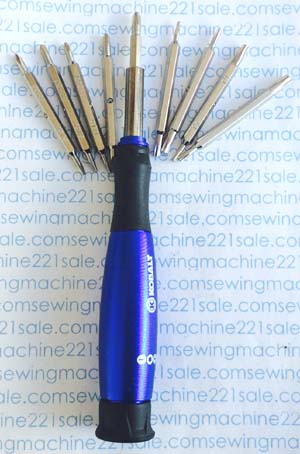 Mini Precision Screwdriver Set (Bin T-4)
$9.95
Small compact set includes compact bit holder or store bits in handle
Set includes: Slotted: 1/8", 3/32", 5/64", 5/64", 1/16"
Phillips: PH000, PH00, PH00, PH0, PH1
Torx star: T4, T5, T6, T7, T8, T9, T10, T15
ADD BASIC S&H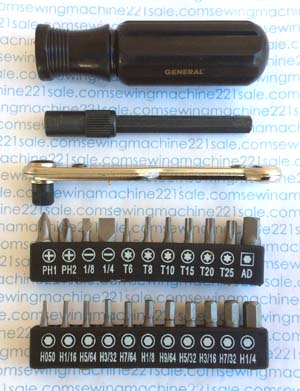 Small Tools, Driver Set with Offset Ratchet (Bin-T-1)
$17.95
Sewing machine and other small appliances require different tools than your car or home
This set is a great place to start
Set contains one each: reversible ratchet handle, spinner screwdriver handle, 3 1/4" extension handle
One each of the following bits
Slotted screwdriver: 1/8", 1/4"
Phillips screwdriver: PH#1, PH#2
Hex: .050", 1/16", 5/64", 3/32", 7/64", 1/8", 9/64", 5/32", 3/16", 7/32", 1/4",
Torx: T6, T8, T10, T15, T20, T25
ADD BASIC S&H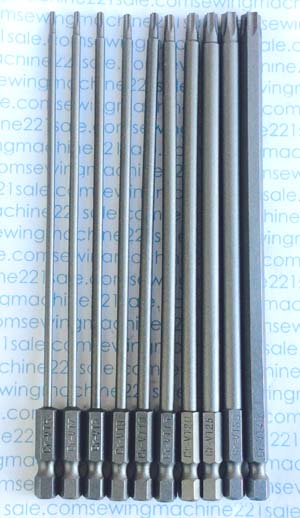 Torx Bit Set 5" Long with Thin Shaft (Bin T-2)
$16.95
Sewing machine and other appliances require a long thin shaft for getting into confined areas
5" long with a standard 1/4" hex shaft
Set includes one each: T6, T7, T8, T9, T10, T15, T25, T30, T40
ADD BASIC S&H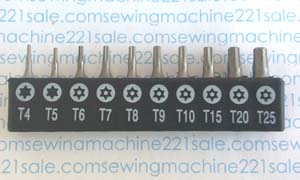 Torx Bit Set Small (Bin T-3)
$13.95
Hard to find Torx bits, standard 1/4" hex shaft
Set includes: T4, T5, T6, T7, T8, T9, T10, T15, T20, T25
ADD BASIC S&H




We sell hundreds of parts a day all over North America. Our number one goal is to provide our customers with functional working replacement parts at the most competitive prices. There have been many sewing machine manufacturers over the years, most of course no longer exist and most companies no longer manufacture their own replacement parts.
Most of our replacement parts are new and after market parts, some used or refurbished depending on availability. We must rely on many sources to fill the tremendous need. Our choices are always made with your satisfaction in mind...
John



Email: sewingmachine221sale@pop.bizland.com
This web site is owned and operated by:
Discount Sewing Machine Service ©2000
Site contains material that are trademark TM and servicemark SM.
All material is for personal use only and is not to be mass produced.
Pages constructed and maintained by Kas